Make a Donation and Help Support Earth Haven Farm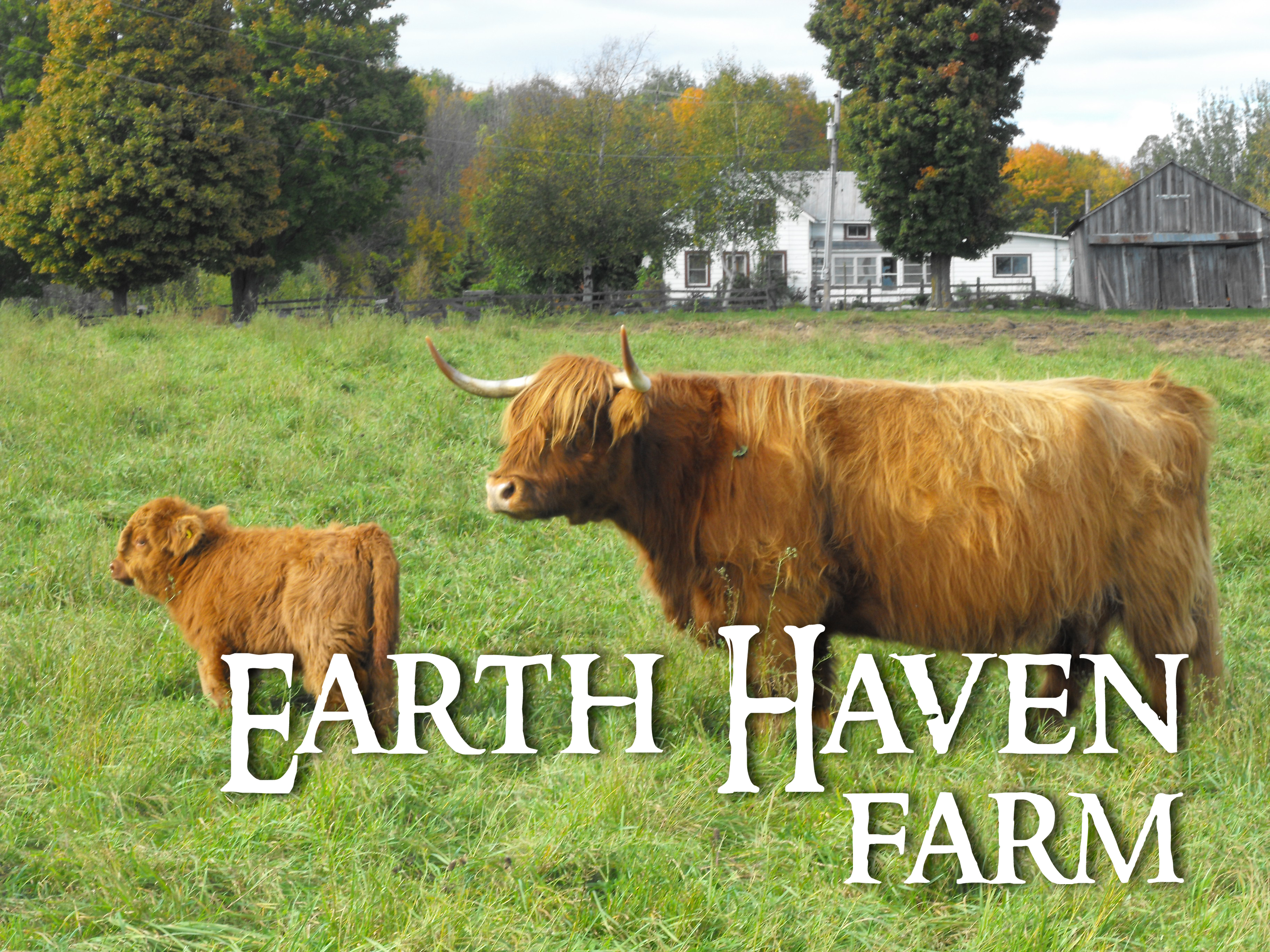 Earth Haven Farm has been operating on a shoe string budget since conception in 2006. We have been extremely blessed with donations and support that have come to us over the years from various individuals that believe in what we do, our integrity and the practices that we have put in place.
May of our customers and followers have expressed that they would love to participate with some aspect of our farm operation so that they can feel that they have contributed in some way. Most are restricted to helping out because of work, family or other obligations.
We have set up this donation page so that you can see and understand what our needs are and where your donation dollars will go. Feel free to pick a project or just donate what you can.
Donations can be made by cheque or e-transfer.
Please contact us with your donation specifics.
We sincerely thank you for your support. -- Earth Haven Farm
---
Donation Projects and Ways You Can Contribute
Seeds -- every spring we have to make huge outlays of money towards the purchase of organic and biodynamic seeds. Contributions from our CSA program typically go towards the purchase of these seeds, however, it does not cover the cost of all seeds required. Not only are we purchasing seeds for market garden produce, but we are purchasing seed for pastures, green manure, ground cover.
---
Pollinator Seeds, Bulbs & Plants -- as climate change and the decline of pollinator species increases it is more and more important for not just farmers, but for everyone to plant flowers and plants that feed these very important beneficial insects. Over the years we have planted wildflowers alongside our hedgerows, in between market garden vegetables, in the greenhouse, around the ponds and out in the pasture fence lines. This is ongoing as various varieties have different times for planting.
---
Mason Jars -- to help us keep making food preserves, we will graciously accept any old mason jars in any of the 500 ml and 1 litre jar sizes. You can drop them off to the farm or at our farmers markets in Toronto (Evergreen Brickworks and The Village Market).
---
Garden Tools -- from hand tools, to shovels, rakes, pitch forks, knee pads, garden carts and wheel barrows. They all break down and need to be replaced.
---
Storage Bins -- for our CSA program and farmers markets. Each year we have to purchase additional bins as the old ones crack, break down, or can no longer be suitably cleaned. We maintain three sizes of Rubbermaid bins (small, medium and large) as well as square open bins, bread trays and collapsible bins for a wide variety of uses.
---
Lego -- not only does Aric love his LEGO, but so do all the children that come to Evergreen Brickworks in the winter months to see his latest "Amazing Marble Machine" creation. Aric would graciously accept any donation towards his Lego hobby, but he would also accept any donation of used Lego to add to his collection and help make his Lego creations even more "amazing."
---
Manure Spreader -- our manure spreader was purchased used and was in not such great shape then, but we have managed to get eight years out of it, to which it is now sadly in bad need of repair. It needs a new bed and tires.
---
Solar Batteries -- in 2006 we moved to the farm and installed our first solar panel in the front field. In 2010 we installed solar panels on the roof of the farmhouse. These panels along with their off-grid batteries have served us incredibly well up until this past fall. The cost of replacing the batteries is not within our budget and thus we are no longer able to sustain ourselves off-grid. We are back to paying for Ontario Hydro electric power which is expensive because we live at the end of a dead-end road and delivery charges exceed our usage.
---
Concrete Barnyard Pad for the Cows -- this is a major project and undertaking that we have been considering for a number of years. A concrete pad would serve to improve the winter conditions for our cattle as they would not need to walk or stand in muck and water. Hay would be cleaner. Manure would be easier to clean out of the barnyard. Operating the tractor would be much safer as the tractor would not get bogged down into the muck and manure. This project would involve hauling in considerable amount of gravel, grading and then the pouring of concrete.
---
Thank you from our little peace of heaven on earth to yours.
Earth Haven Farm