The following items can be purchased by filling in the form below, or through our CONTACT form.
Due to limited quantities of certain items, we will confirm your order before accepting payment.
Orders MUST be paid for in advance by Etransfer or by Cash or Cheque at time of pick up.
Please Note: Food items will NOT be shipped.
---
For our Toronto customers - Many of our food items, meat, fresh produce and craft items will be available for sale at Easy Health Food Store, located at 1276 Bloor Street West, Toronto, Ontario, M6H 1N8, 416-474-2526 (www.easyhealthfoodstore.com).
---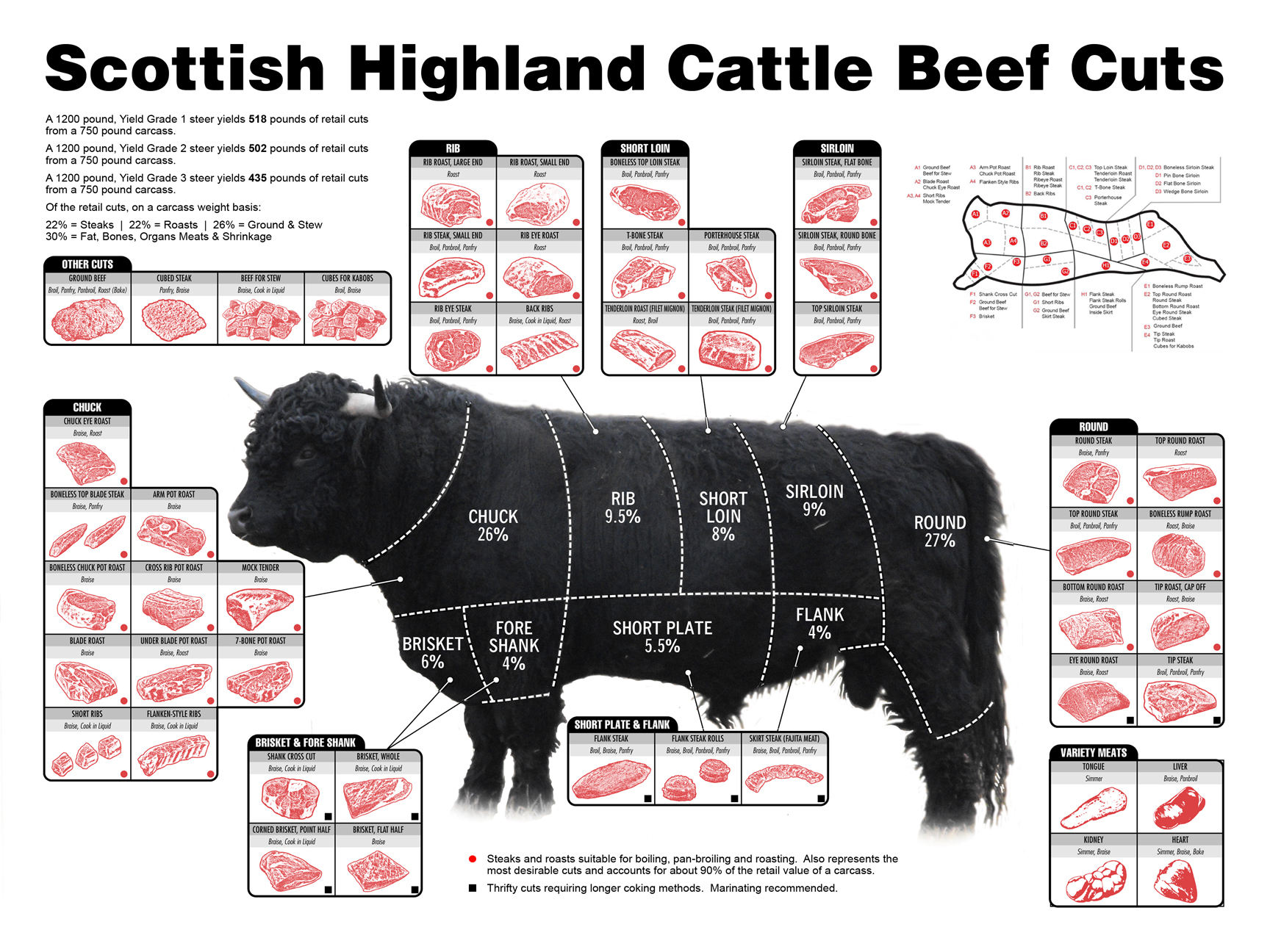 Scottish Highland Cattle Meat Poster, featuring our purebred, Clachan Glas Rainier, black bull.
Measures 18" x 24"
Printed on non-glossy poster paper.
This item can be mailed internationally. You pay the shipping charges.
$25.00 each
---
A Stormy Story, is a children's story, based on the true events, as told by Aric Aguonie of Earth Haven Farm, with beautiful hand drawn illustrations by Maureen Walton, about the relationship between a cow and her caretaker.
Written in english. Large easy to read text.
Ideal for pre-schoolers.
This item can be mailed internationally. You pay the shipping charges.
$15.00
---
This is the seventh edition of the Celestial Planting Calendar focusing on the interconnectedness in nature, with monthly charts that outline precise recommendations for planting and harvesting by the Sun, Moon and Constellations based on the teachings of Maria Thun. It is based on sidereal time, providing recommendations for the applications of biodynamic preparations. With numerous interesting articles and exceptional monthly artwork by Aleta Karstad.
As we grow our own food and follow the solar and lunar cycles, the more mindful we become of nature's connections with the cosmos, thereby gaining a deeper appreciation for food and food vitality. This is an ideal gift item for farmers and gardeners.
This item can be mailed internationally. You pay the shipping charges.
$10.00 Reduced Price from $20.00
---
Clearance Sale on Books at Earth Haven Learning Centre
Earth Haven Learning Centre is downsizing. Each month will feature a different category of books which have been discounted at cost to reduce inventory.
Order any of the books at www.earthhavenlearning.ca through Earth Haven Farm, pick up at the farm and save on postage. Contact Us to place your order.
Take advantage of these great savings. Great gift giving.
Click Here to view the current selection of discounted books.