Education is in the Experience of Farm Work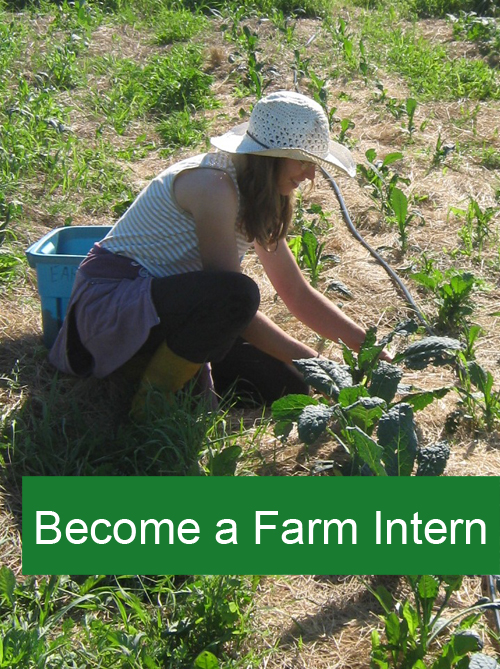 Become a farm intern and get the full experience of farming, farm life and the role of the farmer.
Farm internship is a full-time seasonal opportunity running April through to November, offering you hands on experience on a working farm while building upon your existing knowledge. This is a great opportunity for students or young people that inspire to own and operate their own farm one day.
You will take part in all day to day farm activities and be assigned individual responsibilities. There will be opportunity to participate in our CSA program, local community events, and work our farmers markets.
Interning is a great opportunity for students graduating from high school and are wanting to take a year off to gain experience before going on to college or university.
It is a wonderful opportunity for students working on their Master's Degree to conduct their own research, gain their own experience and learn while working on a thesis project, or published paper.
You must be legal to live and work in Canada. Have a valid Health Card. Good working references are required, preferably from previous farm work, or from your school. Interview in person at our farm or by Skype will help to see if you are a good fit.
You will be required to work 40 hours a week more or less, depending on weather, planting, harvesting, picking for market and other circumstances that arise. That is the nature of farming.
Picking days are Tuesdays and Fridays - all hands on deck.
All things are possible, and Earth Haven Farm is here to help you find your way.