Annual Seedling Sale & Trees
Location:
Earth Haven Farm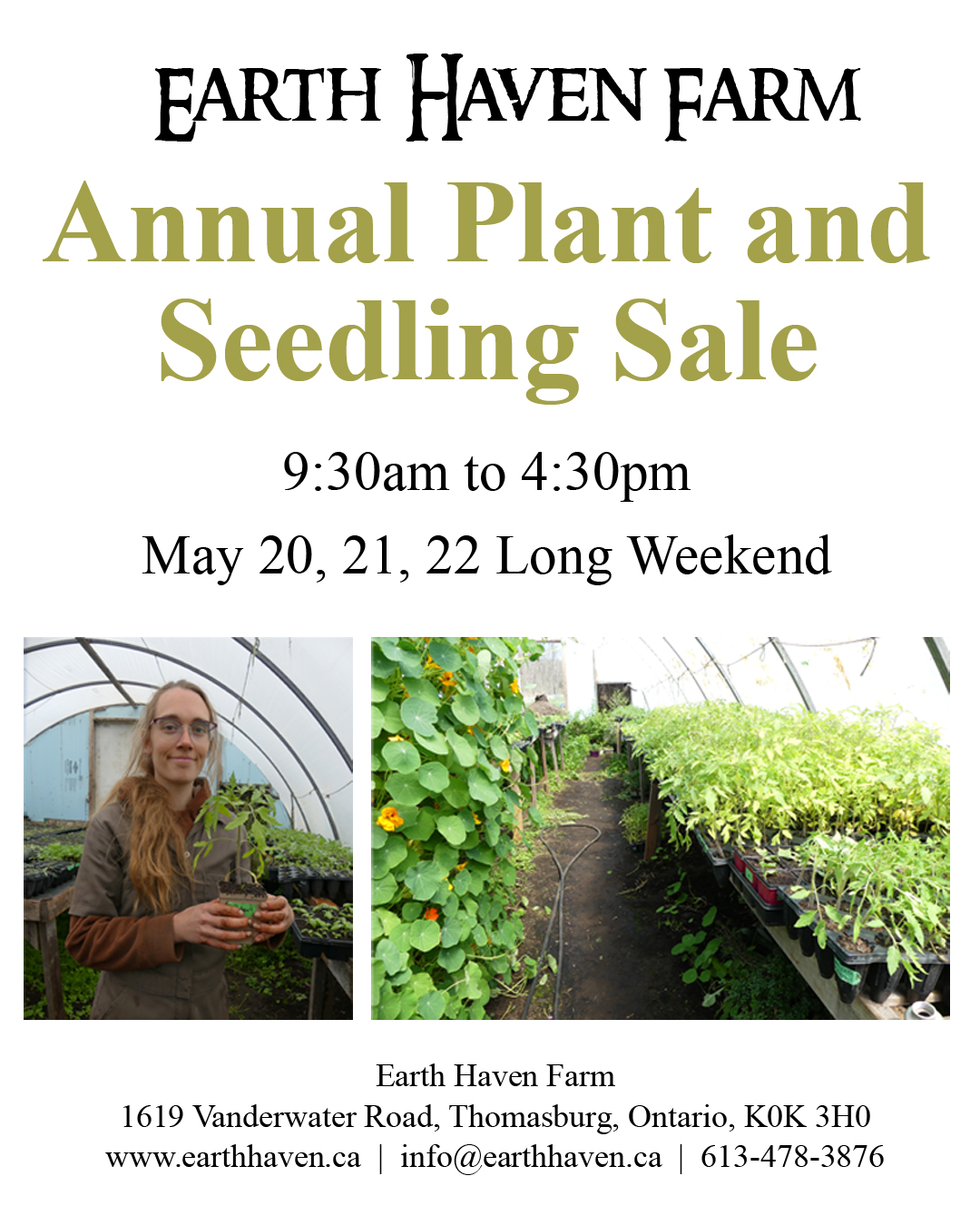 As they say - April showers, bring May flowers. It is that time of year to prep your garden beds, get seedlings started and prepare them for transplanting. We at Earth Haven Farm have already been working diligently in our greenhouse planting our seeds and getting many varieties of seedlings will on their way.
The date for our annual seedling sale will be the long weekend in May (May 21-22), from 9:30am to 4:30pm.
Cash, cheque and etransfers will be accepted. We will be taking pre-orders and if you wish to place a large order, please order in advance so that we can everything ready for you.
A list of the seedlings that will be available are listed on our website at www.earthhaven.ca
For full details, pricing, and what will be available, please contact Emily Vander Wey (613-478-2369) or Aric Aguonie (613-478-3876) at info@earthhaven.ca
---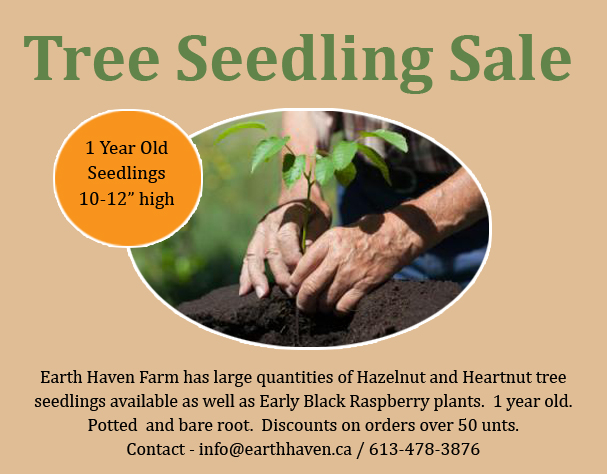 Earth Haven Farm has a large quantity of hazelnut and heartnut tree seedlings in pots and bare roots. Plants are one year old plants approximately 10-12" tall, and climatized to outdoors.
We also have a large quantity of early black raspberry plants. Some are cane starts and other plants are in established roots.
Discount on orders over 50 units. This is a great offer for landscapers, farmers and hobby farmers wanting to plant hedgerows or put in new hedgerows. All these plants will help to feed wildlife.
These plants will also be available at our annual seedling sale which should take place sometime in May.
To place an order, contact Aric Aguonie at info@earthhaven.ca or call 613-478-3876