Weekly Farm Updates
As we move forward into servicing the needs of people wishing to purchase local and support our farm growing initiatives for this season, we will be doing our best to communicate to you as often as we can with what is available for sale, what will be coming available, and other matters. We will be posting to Facebook and sending out Newsletters on a daily and weekly basis as needed. Stay tuned!
---
Place your order in advance by phone (613-478-3876) or by email (info@earthhaven.ca) or use the Contact form. DO NOT use Facebook Messenger or Instagram to place orders.
Orders will be taken on a first come, first serve basis and will be set aside for you to pick up at the farm. If you wish to drop by the farm and pick out your own plants, please call ahead of time so that we know you are coming.
---
Seedling Sale - Starts April 6, 2020
All seeds for seedlings have been sourced from organic, heirloom sources and from Earth Haven Farm produced seeds. All seeds have been started in our own mixture of manure from our farm, minerals other organic ingredients. Healthy soil, healthy plants!
Seedling Plants Available for Sale Starting April 6, 2020
4" pot or cell pack - $5 each
All plastic is reused!
No plastic purchased for sale including tags.
Siberian Dwarf Kale
Swiss chard 'Bright Lights
Sweet Pea's Old spice
Spearmint
Chocolate peppermint
Nasturtiums
Feverfew
Rosemary
Mountain Mint
Peppermint
Calendula
1 gallon perennial pots - $15 each
Mulberries (small plants from seed)
Black Raspberries
---
What Other Items are For Sale?
Food Products (this list will be updated weekly)
Eggs - from free range, heritage birds
Grass Fed Beef, limited quantities, more coming soon,
No GMO, No Antibiotics, Grass Finished, No Grains, Corn, or Soybean
Pastured Pork, limited quantities, more coming soon,
raised holistically by Ravensfield farm, No GMO, No Antibiotics, Organic Feed
Tomato Sauce in 1 litre jars
Salsa in 75 ml jars
Garlic Scape Pesto, frozen, in 500 ml jars
Chopped Garlic Scapes, frozen, in 1 lb. bags
Dried Garlic Cloves by the pound
Herbal Teas by Tibo Teas
Handcrafted and Zero Waste Items
Beeswax Food Wraps
Starter Kit of S, M, L or 4 pack Small, 4 pack Medium, 3 pack Large
Lip Balm, made with beeswax, shea butter, coconut oil, olive oil and essential oils.
Tallow Soap with Essential Oils in various scents
Cloth COVID-19 face masks
Cloth reusable menstrual pads
Cloth reusable multi-purpose wipes (make a great substitute for toilet paper)
Cloth reuseable handkerchiefs
Cloth reusable facial wipes
Reusable mesh produce bags (use instead of plastic)
Large size "bento style" and regular shopping bags (use instead of plastic)
Small wooden spoons, handcrafted by Aric
---
This is a time for people to come together as a community and find solutions. It is a time for us to come together and support each other. In so doing, we will get through these difficult times and come out the other end living our lives in a very different way than we have in the past.
Let us think about conserving, producing less waste, not being the heavy consumers that we have been in the past. Let us think about the four R's – recycle, reduce, reuse and repair. Let us think about health, well-being and treating the earth and ourselves with kindness and compassion.
Let's make these coming months a time of coming together (while maintaining a healthy distance) to build a more resilient, sustainable, locally-based food system. Let's build the world we want to create together.
FEEDING OUR COMMUNITY IS OUR WAY OF
BRINGING US TOGETHER AND MAKING
THE WORLD A BETTER PLACE
Over the coming weeks and months, we will be posting nutritional information on a variety of products that we will have available. These will be found on our "informative articles" blog posts.
We will be doing our best to keep you informed of updates and changes as they arise. We encourage you to sign up for our Newsletter and follow us on Facebook as below.
---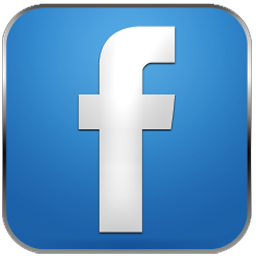 For up to date information on what is happening at Earth Haven Farm, we invite you to follow our Facebook page. Click Here
---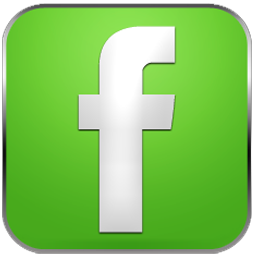 For informative postings about what is going on in the world of biodynamics, permaculture, organics, sustainable living and restorative agriculture, we invite you to follow the Earth Haven Learning Centre's Facebook page. Click Here