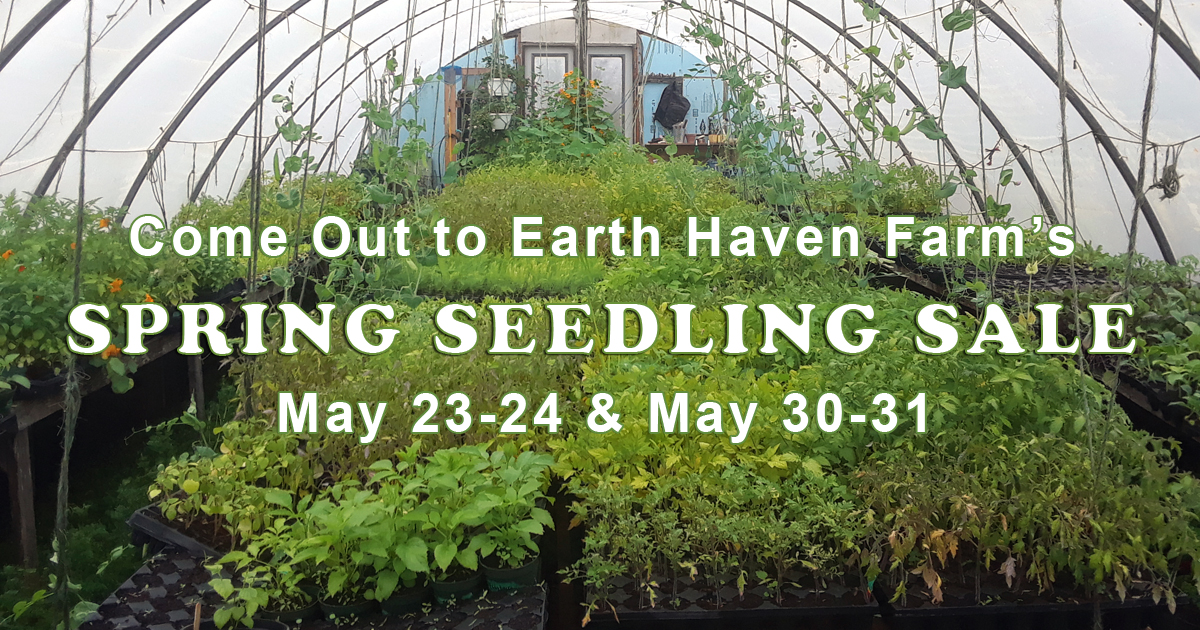 We invite you to come out to Earth Haven Farm on Saturday and Sunday, May 23-24 and May 30-31 from 11 am to 3pm. We will be moving all of our greenhouse seedlings outdoors for you to come by and make your own selections. For a full list of seedlings, visit our website at www.earthhaven.ca
We will also have all of our zero waste products and native crafts out on tables for you to browse through and purchase. For a full list of products visit our website at www.earthhaven.ca
Check out this great little video on YOUTUBE that Emily created to highlight some of the plants that we have for sale.
We request that people physically distance from each other and respect COVID guidelines. Please leave pets at home. Children must stay with their parents, grandparents or guardians.
We ask you to bring bins or boxes or containers to carry your plants home in. Perhaps plastic or blanket to keep your cars from getting damp or dirty.
Tips for Seedlings:
Tomato Seedling Planting Tip: When planting your tomato seedling in the soil you can bury some of the main stem deep (especially if it is long) to strengthen your plant! The tiny hairs on the stem are roots!
The weather has been exceptionally cool this spring with many nights below freezing and frost in the mornings. It is highly advisable to mulch around the roots of newly planted seedlings to keep the root base warm. There maybe some yellowing or die-back of the leaves. Most plants should recover if the roots are conditioned to be strong.
Companion planting vegetables with flowering plants like calendula and feverfew will help to attract pollinators, while also repelling unwanted pests, plus they add colour and scent to your gardens.
If you are not planning on planting right away -- here are a few tips to keep your seedlings healthy until they can be planted outdoors.
1. Water from the bottom to encourage strong root growth. Do not leaving them sitting in water. If there is excess water sitting in your tray under your pots 30 min after watering, empty it out. Keep the soil damp but not soaked.
2. Leave in a sunny warm location in your home until the days are warm (15 degrees celcius or more). When the days are warmer, take your seedlings outside for a few hours at a time and gradually increase how long they are outdoors. This allows them to get stronger and ready for planting in the ground.
3. Plant outside after the last frost (after Victoria Day weekend or June 1st)
Hoping for good weather! Happy Growing and planting! Take care!
---
Spring Seedling Sale
Check out this great little video on YOUTUBE that Emily created to highlight some of the plants that we have for sale.
Place your order in advance by phone (613-478-3876) or by email (info@earthhaven.ca) Orders will be taken on a first come, first serve basis and will be set aside for you to pick up at the farm. If you wish to drop by the farm and pick out your own plants, please call ahead of time so that we know you are coming.
All seeds have been started in our own mixture of manure from our farm, minerals other organic ingredients. Healthy soil, healthy plants!
Special Offer:

Buy 6 plants at $5 each and get one $5 plant FREE.
Seedling Plants Available Now
4" pot or cell pack - $5 each
All plastic is reused!
No plastic purchased for sale including tags.
Sweet Peas
Gomphrena globosa
Calendula pacific mix
Elephant Dill
Spearmint
Peppermint
Chocolate Peppermint
Nasturtiums
Feverfew
Rosemary
Basil
Parsley, Italian
Parsley, Favorit
Borage
Mountain Mint
Calendula
Elderberry
Tomato Varieties
Jaune Flame (table)
Heinz 1439 (table)
Paul Robeson (dark table)
Stupice (small table)
San Marzano (paste)
Sugar Cherry (cherry)
Venus Cherry (cherry)
Aunt Ruby's Yellow (cherry)
Aunt molly's Ground Cherry
1 gallon perennial pots - $15 each
Mulberries

(small plants from seed)

Black Raspberries
---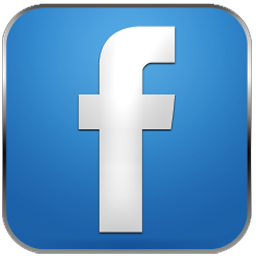 Remember to follow us on Facebook, for what is happening on the farm, and updates as to what is available, changes, etc. We will be sending out newsletters on a more frequent basis as well. Click Here
---
Let's Be The Change - - This is a wonderful time for people to come together as a community and support each other.
Reminder to think about conserving, producing less waste, not being the heavy consumers that we have been in the past. Let us think about the four R's – recycle, reduce, reuse and repair. Let us think about health, well-being and treating the earth and ourselves with kindness and compassion.
Let's make these coming months a time of coming together (while maintaining a healthy distance) to build a more resilient, sustainable, locally-based food system. Let's build the world we want to create together.