June has arrived and we are looking forward to putting together our first CSA boxes of the season.
The first CSA boxes will be picked and delivered to designated drop off points on June 9, 2020. Any additions to CSA boxes must be placed by 5pm on Monday, June 8th.
Local customers that wish to place orders for produce or additional items, must have orders placed by 5pm on Mondays, for pick-up from the farm on Tuesdays. Orders placed by 5pm on Thursdays, for pick-up from the farm on Saturdays.
NOTE: Additional orders and produce may be limited, therefore we will fill orders on a first come, first serve basis and out of stock and we will notify you of any unavailability.
Picking days are Tuesdays and Fridays. We ask that people DO NOT drop by the farm on these days, as we are extremely busy.
We will only be selling produce to customers that place orders in advance as above. We will not be able to pick for customers that just drop.
As the growing season becomes more demanding, we ask that you respectfully adhere to these order dates and procedures as we need to dedicate as much time as possible to working in the fields.
Orders are to be paid by etransfer in advance, or cash at time of pick-up from the farm.
Place your order in advance by phone (613-478-3876) or by email (info@earthhaven.ca) or use the Contact form.
DO NOT use Facebook Messenger or Instagram to place orders.
---
When you come to the farm to pick up your CSA box or orders, come up the laneway to the farmhouse gate. Stop There - Ring the Bell or Honk Your Horn. We will come and bring your order or box out to you.
Please note that neither Aric or Kathryn carry cell phones on them when they are working on the farm, so calling, emailing or texting to let us know that you have arrived may or may not work.
We apologize for any inconveniences that this procedure may cause, just know that we are doing our best to service you and make sure that we are all safe and well in the process.
---
Items that can be ordered as additions?
Food Products (this list will be updated weekly)
Eggs - from free range, heritage birds
Grass Fed Beef, limited quantities, more coming soon,
No GMO, No Antibiotics, Grass Finished, No Grains, Corn, or Soybean
Pastured Pork, limited quantities, more coming soon,
raised holistically by Ravensfield farm, No GMO, No Antibiotics, Organic Feed
Tomato Sauce in 1 litre jars
Salsa in 75 ml jars
Garlic Scape Pesto, frozen, in 500 ml jars
Chopped Garlic Scapes, frozen, in 1 lb. bags
Dried Garlic Cloves by the pound
Herbal Teas by Tibo Teas
Handcrafted and Zero Waste Items
Beeswax Food Wraps
Starter Kit of S, M, L or 4 pack Small, 4 pack Medium, 3 pack Large
Lip Balm, made with beeswax, shea butter, coconut oil, olive oil and essential oils.
Tallow Soap with Essential Oils in various scents
Cloth COVID-19 face masks
Cloth reusable menstrual pads
Cloth reusable multi-purpose wipes (make a great substitute for toilet paper)
Cloth reuseable handkerchiefs
Cloth reusable facial wipes
Reusable mesh produce bags (use instead of plastic)
Large size "bento style" and regular shopping bags (use instead of plastic)
Small wooden spoons, handcrafted by Aric
---
SPECIAL NOTE: There will be days when the main laneway gate will be closed as the cattle are on rotational pasture. Please open and close the gate respectfully to keep the cattle inside the pasture area. There is a second electric fence gate farther up the laneway which you will have to come through as well. If you feel intimidated by the cattle, give us a call and we will come down and deliver your order to you. You can also call in advance to see if the gates will be closed before you come.

---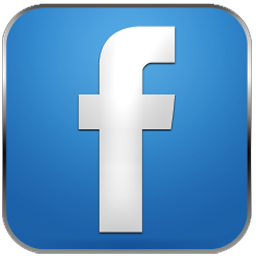 Remember to follow us on Facebook, for what is happening on the farm, and updates as to what is available, changes, etc. We will be sending out newsletters on a more frequent basis as well. Click Here
---
Let's Be The Change - - This is a wonderful time for people to come together as a community and support each other.
Reminder to think about conserving, producing less waste, not being the heavy consumers that we have been in the past. Let us think about the four R's – recycle, reduce, reuse and repair. Let us think about health, well-being and treating the earth and ourselves with kindness and compassion.
Let's make these coming months a time of coming together (while maintaining a healthy distance) to build a more resilient, sustainable, locally-based food system. Let's build the world we want to create together.