VOLUNTEERS & INTERNS WANTED
Earth Haven Farm is looking for volunteers and interns to help out for the remainder of the 2020 growing season.
If you are interested or know someone that might be, please CONTACT us for details.

---
GARLIC HARVEST IS UNDERWAY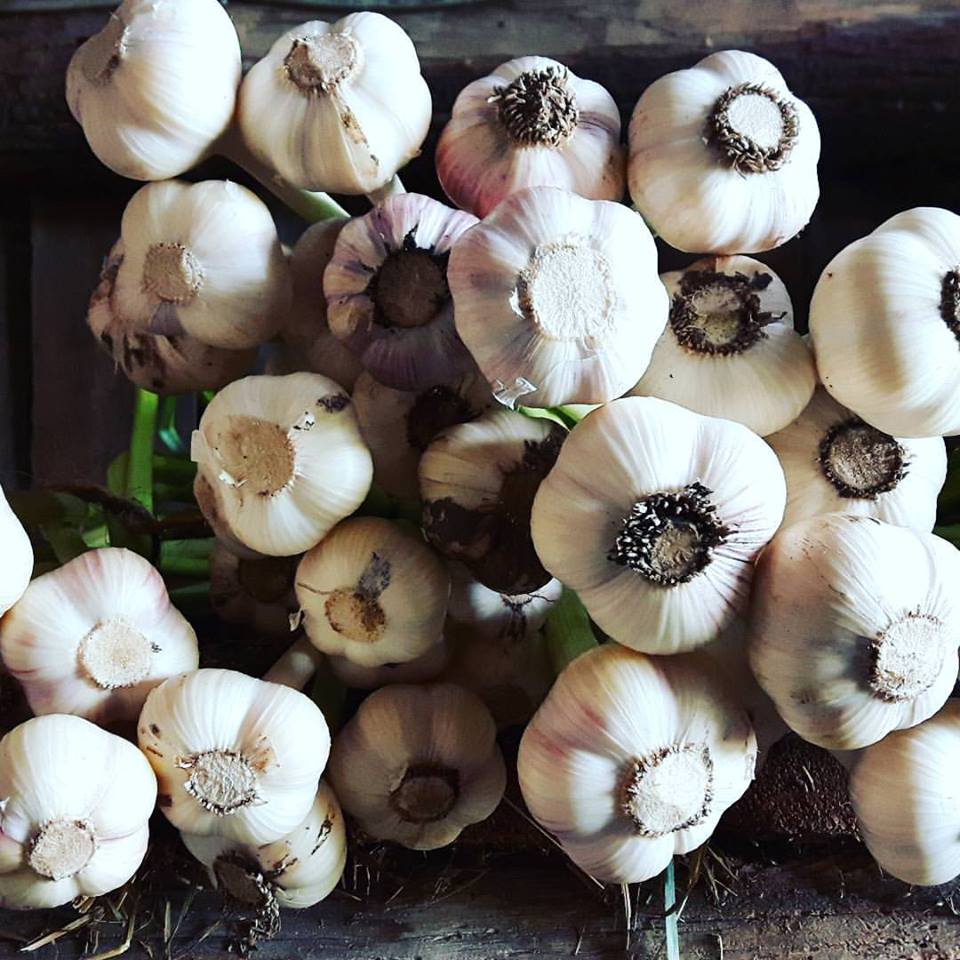 Come out and join us for garlic cleaning in the barn! It's a fun, relaxing, social activity and easily done at a safe distance from each other. Bring your friends and make new friends!
We'll be out there almost every day (except Tuesdays and Fridays) for the next several weeks hanging out, talking and playing music.
We'd love to see you all! It would be wise to check in before coming. CONTACT us for details.
Now taking orders for bulk garlic, seed garlic. CONTACT us and let us know how many you want. Bulk orders are sold by the pound.
---
Aric, Kathryn and Emily were interviewed by Kathryn Kuitenbrouwer of The Walrus. The article was posted July 24, 2020. Here is an excerpt from the article - -
"Part of the problem, too, is consumer education. For many years, Thomasburg's Earth Haven Farm, farmed biodynamically by Kathryn Aunger and her son, Aric Aguonie, has been doing community-educational outreach through its Earth Haven Learning Centre initiative. "I grew up a Native not knowing how to be Native," Aguonie says; he came to farming as a way to reconnect with his roots. He is frustrated by the uphill battle he experiences as he tries to educate people about local food production with regard to planting zones and growing seasons. In the current system of food supply, we are encouraged to make decisions based on criteria made for us by the supply chain—criteria that have to do less with our health and the health of the environment than with the demands of big-box capitalism."

---
COVID Mask Recall
To anyone who has purchased one of our handmade COVID maskes over the past few months, you may have received a defective batch of elastic.
Please CONTACT us and advise us of the quantity and address where to send replacements.
We will be replacing all defective masks at NO CHARGE.
---
SACRED TOBACCO
Every year Aric grows traditional ceremonial tobacco in his garden,which he graciously donates to aboriginal elders, teachers and people wanting it for prayer and spiritual purposes. In the past he has donated to Aboriginal Resource Centres at a number of colleges and universities across the province and to some special medicine people.
If you are in need of tobacco, CONTACT Aric.
---
Looking for some good summer reads? Or getting ready to start stocking up on some great book titles to read over the winter months? Earth Haven Learning Centre is offering 50% off on select book titles!
It's time to take a break from gardening and find a nice shady spot to catch up on some reading! Get ready to expand your knowledge on farming and gardening, permaculture, soil, livestock, woodlot management and sensing nature. The Celestial Planting Calendar has also been reduced in price. This is a great tool to help you learn about the cycles of the Moon, stars and planets, and how they relate to your planting season. Who knew these celestial factors had such a deep rooted effect on our plants!
---
JULY FARM UPDATE
For the past five years now we have experienced a droughty summer, and 2020 is no different. Perhaps it is more intense as this drought is not only affecting our area, but it is province wide, and spans across the continent. As in past years there are always losses and surprising successes. Our dilemma with the drought is no different than what many other farmers across the province are having to endure. Hopefully we get relief soon in the form of badly needed rain.
Heat is hard on lettuce as it bolts and very quickly gets bitter and goes to seed. It is always a struggle to keep things irrigated, mulched and weeded. We are truly grateful to Emily, Jay and Kaylie who have been dedicated to working extremely hard and putting in extra hours to make sure the losses are minimized. Despite the heat we have been able to pick a satisfying abundance from the garden to satisfy our CSA members.

The pasture fields are dry, the rain barrels barely have enough for irrigation and the pond has pretty much dried up. Our well is hanging in there and is keeping up with the demand. Bless our cows as each year they are troupers in foraging and switching their lush green grass diet to that of lush green weeds, leaves on the trees and whatever green grass they can find in those few shady spots.

Raspberry harvest has come and gone. What berries that we were able to get were wonderfully sweet. A bit on the small side but still plentiful enough to supply our CSA members, put some away in the freezer and fill a few large customer orders. Going through the raspberry patch just today, the harvest has come to an end as the berries are all dried up.
On a positive note, we had two surprise calves born this past week. We welcomed one heifer and one bull calf, both red like their mothers and are healthy, thriving and doing well despite the heat.
Just a reminder to all of our Toronto followers. You can find Earth Haven Farm products at Easy Health Food Store, 1276 Bloor Street West, Toronto, Ontario, M6H 1N8. 416-474-2526 Ask for Dragona.
To anyone in the Kingston area, you can find Earth Haven Farm products at West Kingston Market, Reddendale Mall, 730 Front Road, Kingston, Ontario, K7M 6P7. Ask for Ruthie.
---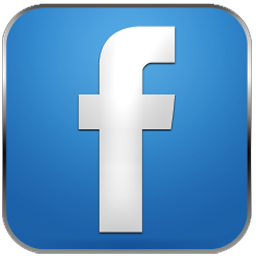 Remember to follow us on Facebook, for what is happening on the farm, and updates as to what is available, changes, etc. We will be sending out newsletters on a more frequent basis. Click Here
---
Let's Be The Change - - This is a wonderful time for people to come together as a community and support each other.
Reminder to think about conserving, producing less waste, not being the heavy consumers that we have been in the past. Let us think about the four R's – recycle, reduce, reuse and repair. Let us think about health, well-being and treating the earth and ourselves with kindness and compassion.
Let's make these coming months a time of coming together (while maintaining a healthy distance) to build a more resilient, sustainable, locally-based food system. Let's build the world we want to create together.