Farmgate Products
The following products are available for purchase directly from our farm (farmgate) or from our farmers' markets.
We are open to the public on Sundays or by appointment only. Please call ahead or use the product inquiry button to ask any questions a specific product or item.
---
Grass Fed Beef
Earth Haven Farm takes pride in raising 100% grass fed and grass finished beef. Our small herd of purebred Scottish Highland Cattle are ethically and naturally raised on pasture year round. They are not fed any corn or soy products. They do receive a variety of mineral supplements throughout the year to help maintain good health, growth and vitality.
We do not butcher often, perhaps once or twice a year, one or two animals. This puts our meat in high demand when it is available. We do not take orders for full, half or quarter carcasses.
We sell meat in a variety of cuts. We DO NOT ship our meat.
No GMO, No Hormones, No Antibiotics
---
Free Range Chicken Eggs
We have a mixed heritage breed flock of chickens which produce a lovely range of eggs in a variety of sizes and colours ranging from pink, blue, blue-green eggs from our Ameracauna's to shades of brown from our chanteclair, wyendotte and red-sex-link birds.
Our chickens free range, eating a wide variety of insects, worms, greens and are supplemented with certified organic mixed grains. Since our birds are outdoors most days they get plenty of natural sunlight and vitamins and minerals from their environment. We do have roosters among our flock, therefore our eggs are fertilized. Yolks are a dark yellow-orange indicating that there is a high protein content. Yum! Yum!
Eggs are not graded and are only available for purchase at farmgate.
---
Beef Tallow (Lard)
Our tallow is from our wonderful grass fed cows. It is made from the choice fat around the kidneys and liver, high in omega proteins and essential oils. It is processed and filtered down to a state suitable for making soap or to be used as a skin moisturizer.
Tallow is great for cooking eggs, stir fry's, meat, or whatever else that's savory. Excellent substitute for any recipe calling for shortening or lard. It has sort of a meaty essence, so I'm not sure I'd try to bake something sweet with it. Although I did just bake a batch of muffins and pie crust which were quite edible.
You can keep it in an airtight container (mason jar, glass pyrex) just as you would coconut oil or olive oil. Best kept refrigerated. It's very stable, so it should last quite a long time even out of the fridge or freezer. Tallow from grass fed beef is healthier than trans-fats and processed oils containing GMO's, antibiotics and hormones.
---
Pastured Pork
Titia Posthuma has been operating Ravensfield Farm for over 20 years and specializes in raising purebred Tamworth pigs. These pigs are artisanal raised, free-ranging in her pine forest and supplemented with organic grain and forage grown on her farm. Titia is a fellow biodynamic farmer, teacher and mentor who uses all of the biodynamic practices diligently on her farm, thus producing a quality meat product with high nutritional integrity.
Ravensfield Farm pork is pastured on grass and in her pine forest. The animals are supplemented with organic feed and minerals as well as produce grown biodynamically on her farm. For more information on Ravensfield Farm visit www.ravensfield.ca
Earth Haven Farm resells this pork at our farmers markets and at farmgate. Meat cuts range from bacon, ribs, ground, roasts, to bones and organ meats.
---
Pork Lard
Like all meat, pork is mostly made up of protein. The protein content of lean, cooked pork is around 26% by fresh weight. By dry weight, the protein content of lean pork can be as high as 89%, making it one of the richest dietary sources of protein. It contains all the essential amino acids necessary for the growth and maintenance of our bodies. In fact, meat is one of the most complete dietary sources of protein. For this reason, eating pork, or other meats, may be of particular benefit for bodybuilders, recovering athletes, post-surgical patients, or other people who need to build up or repair their muscles.
---

Tuscarora White Corn
Also known as Iroquois White Corn, is an ancient heirloom corn traditionally grown by the Iroquois First Nations. Tuscarora is an heirloom variety of eight-row corn that has historically been a staple food of aboriginal peoples. The corn has big white kernels, large ears, and is the perfect consistency to grind into corn meal for breads and soups. Its genetic variability fashions a range of flavors from earthy to sugary. Tuscarora is praised within the Iroquois Nation as a link to good physical health, as well as its intrinsic connection to the vibrancy of traditional native cultures.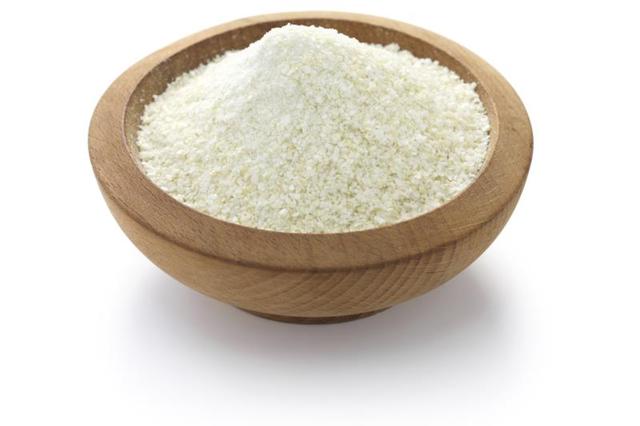 Earth Haven Farm is proud to offer this product to our customers. Through our relationships with First Nations and Indian Agriculture of Ontario we have been able to obtain this valuable heritage seed along with the traditional teachings on how to cultivate, harvest and process.
Whole-grain white corn meal is nutritionally superior to refined, unenriched corn meal, due its higher levels of B-vitamins, iron, zinc and fiber. White corn meal can be found in cornbread, corn muffins, tortillas, polenta, grits and tamales. All the nutrition information for this product is for one-half cup of whole-grain white corn meal, but the actual amounts of corn meal used will vary by the recipe. For example, a serving of corn grits or polenta has about a quarter-cup of cornmeal, while an entire 8-in. square pan of cornbread requires about 1 cup of cornmeal.
Basic Nutrition Information: One-half cup of white corn meal has 221 calories, 5 grams of protein, 2 grams of fat, 46.9 grams of carbohydrates and 4.5 grams of fiber, according to the USDA's Food and Nutrient Database. White corn meal, as it is a starch, has a high carbohydrate content with limited protein and fat. The fiber content is significant at 4.5 grams, as the daily requirement for fiber is 38 grams for men and 25 grams for women up to age 50. White corn meal is naturally gluten free.
---
Dried Black Turtle Beans
A product of our three sisters planting (corn, beans, squash). The beans are allowed to dry on the vines out in the field. They are harvested once the pods are dry, husked and cleaned.
These beans are a great stable product and will keep for months, even years, stored in your cupboard.
Great for stews, chili, soups and a great many other recipes.
---

Loon Song Grains
Loon Song Gardens has been gardening and farming on Manitoulin Island since 2003, growing nourishing foods and cultivating vibrant community connections within their region.
In 2009 they began milling fresh stone-ground flours on-site from cereal grains grown on their farm. Currently they offer some great fresh rolled oats, along with true whole-grain flours from red fife wheat, dark rye, spelt and rolled oats.
Paul and Heather are long time supporters and practitioners of biodynamic agriculture. Earth Haven Farm is pleased to be able to offer these wonderful grains to our customers at farmgate and at our farmers market locations.
For more information, visit Loon Song Gardens at www.loonsong.net
---
Bulk Orders for Garlic
Each year Earth Haven Farm grows an abundance of garlic cloves which can be used for seed garlic or for personal cooking purposes. Ideal for growers or restaurants. Contact us to place your bulk order.
$11.00 per pound.
Garlic can be shipped to you via Canada Post or Courier.
---

Shiitake Mushrooms
We decided to grow Shiitake mushrooms this year in the wooded area next to one of our ponds. The venture has proven to be quite viable both in the ability to grow the mushrooms and customer demand.
A shiitake mushroom is an edible fungus native to Asia and grown in forests. Shiitake mushrooms are the second most commonly cultivated edible mushrooms in the world.
Shiitake mushrooms are promoted to fight the development and progression of cancer and AIDS by boosting the body's immune system. These mushrooms are also said to help prevent heart disease by lowering cholesterol levels and to help treat infections such as hepatitis by producing interferon, a group of natural proteins that stops viruses from multiplying.
Shitake mushrooms can be served fresh, sautéd, baked or fried. They can be stored fresh, dried or frozen.